We began working with AP Laboratories in 2012 shortly after the company was founded. With only an existing logo, the anatomic pathology service needed a full identity suite, marketing collateral and a website to fully launch the company into a growth phase.
Identity + Print
The AP Laboratories identity suite expands their existing logo into business cards, letterhead, notecards and envelopes.
Marketing Collateral + Print
We designed and printed a pocket folder containing a series of inserts describing each of the 7 specialties AP Laboratories focuses on to further establish them as trusted experts in the minds of their prospective customers.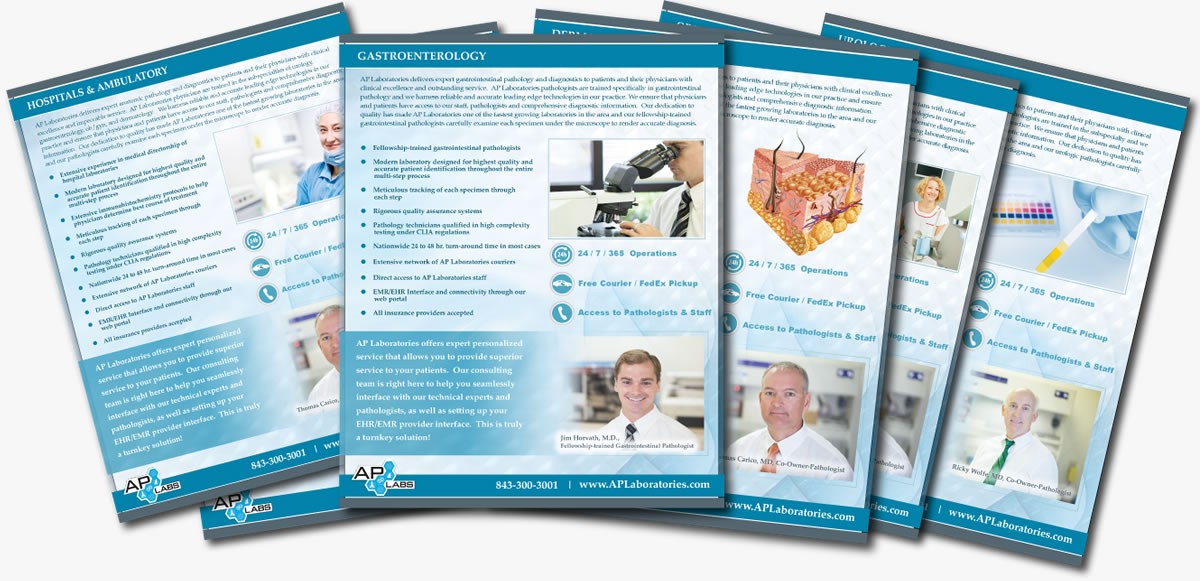 Are You Ready to Grow YOUR Business?
Zafari
520 Folly Road, Suite 25-233
Charleston, SC 29412