Project Details
ArborGen, Inc.
Branding, Graphic Design, Web Design, Video, SEO, Print
www.arborgen.com
ArborGen, Inc. is the leading global provider of conventional and advanced genetics tree seedling products. Headquartered in Ridgeville, South Carolina, ArborGen has operations throughout the Southeastern United States, Brazil, Australia and New Zealand.
Branding + Print
For almost a decade we have worked with ArborGen to extend their existing logo into a series of printed and digital corporate identity materials including business cards, letterhead, envelopes, notecards, holiday cards, product catalog, sales sheets and tradeshow displays.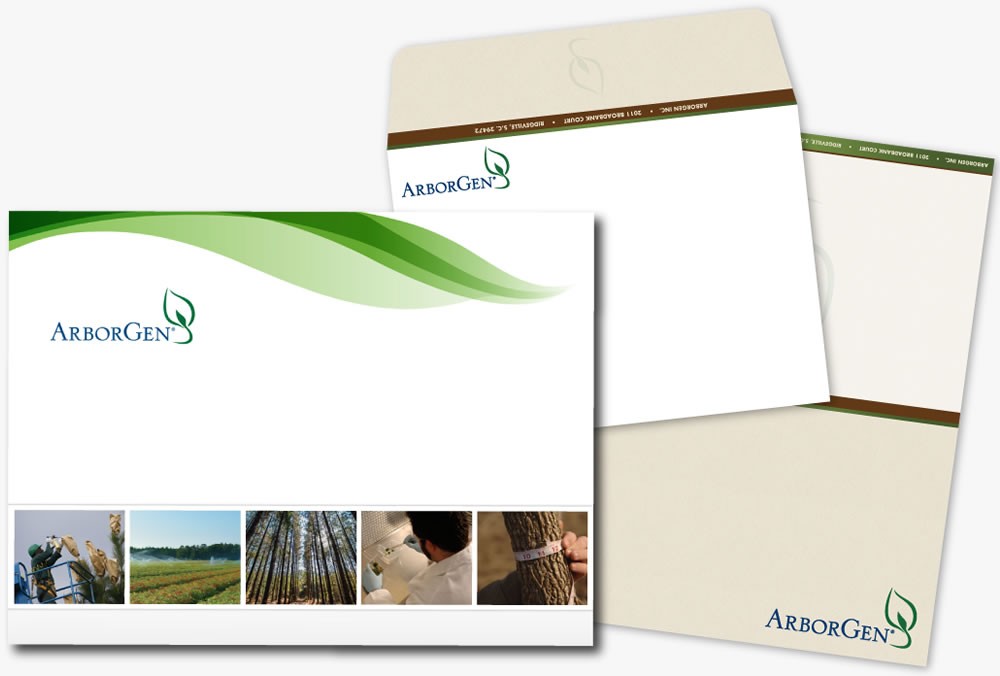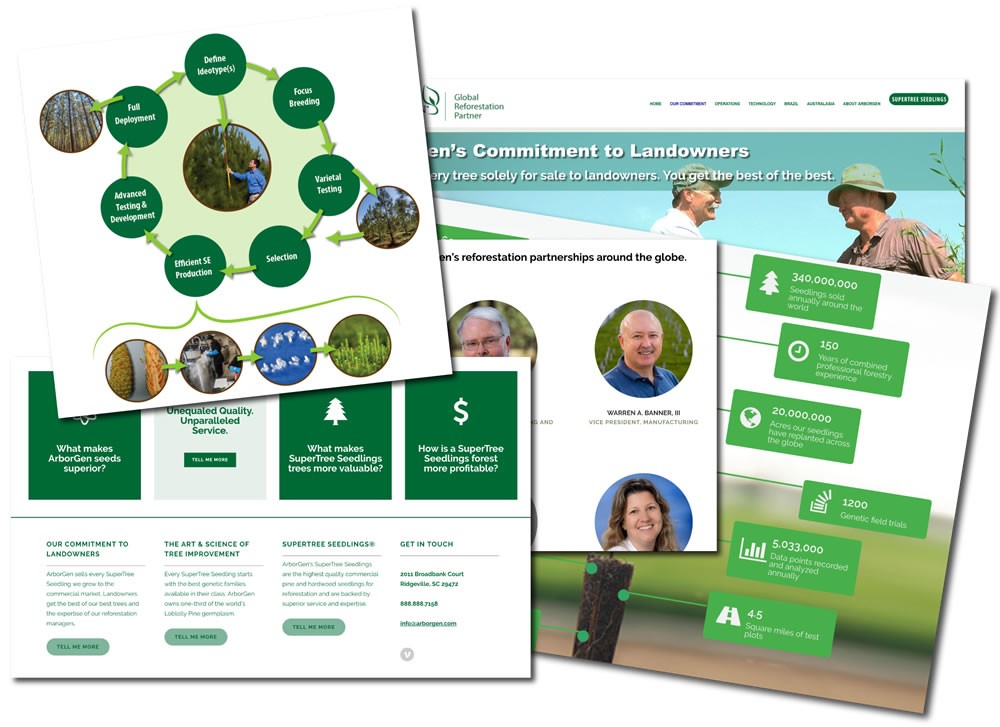 Website Design + Development + SEO
We recently launched our third version of ArborGen's corporate website, continually improving the image and messaging, interactivity, customer engagement and technological platform.
International Website Versions
The corporate websites we have also developed also include standalone sites for their Brazil (Portuguese language) and Australasia divisions.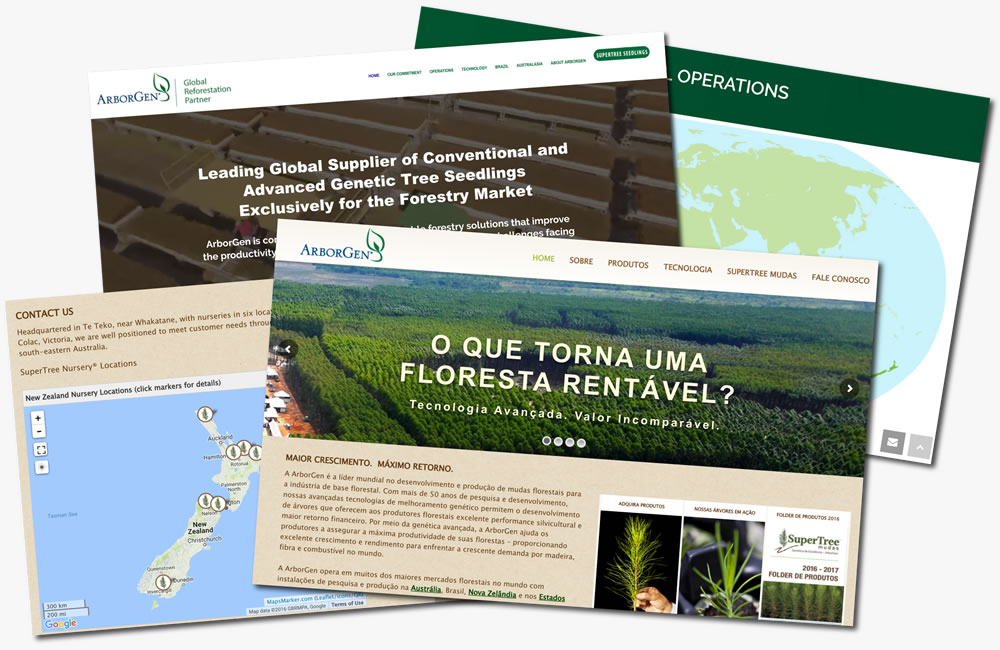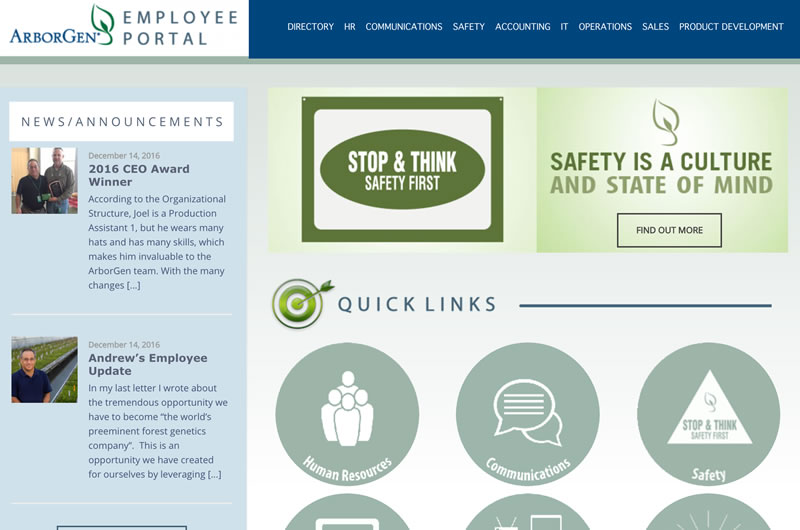 Intranet Design + Development
ArborGen's internal intranet serves as a centralized employee portal for all company-wide files, communications and resources including Human Resources, Information Technology and Safety.
Video Production
The many videos we have produced for ArborGen include management and staff interviews for their website, customer testimonials, operations sequences and ambient background scenery.
Are You Ready to Grow YOUR Business?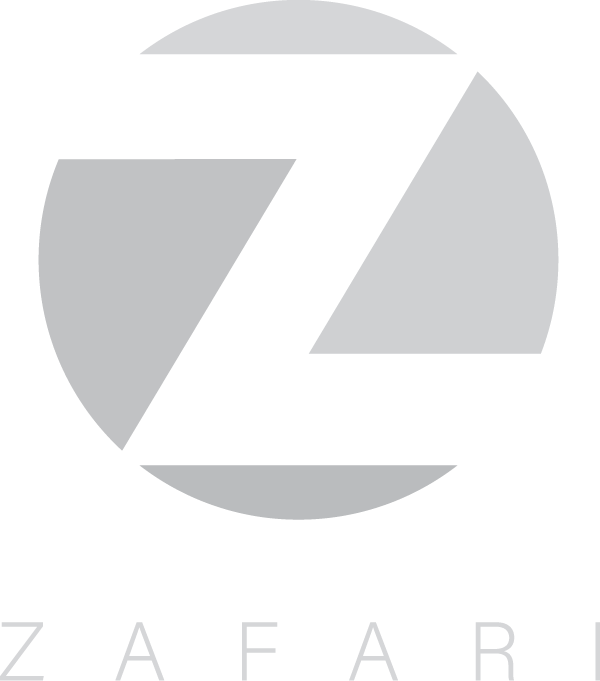 Zafari, Inc.
520 Folly Road, Suite 25-233
Charleston, SC 29412
Copyright 2023 – Zafari, Inc. All rights reserved. Sitemap