Project Details
glowspa
Mt. Pleasant, SC
Branding, Graphic Design, Logo Design, Web Design, Print
glowspa was purchased in 2013 by Steve Eppel who wanted to transform it from a salon to a float tank spa. We created a new logo for the existing name, as well as a full suite of identity, marketing collateral, tradeshow display, advertising and packaging designs and a website.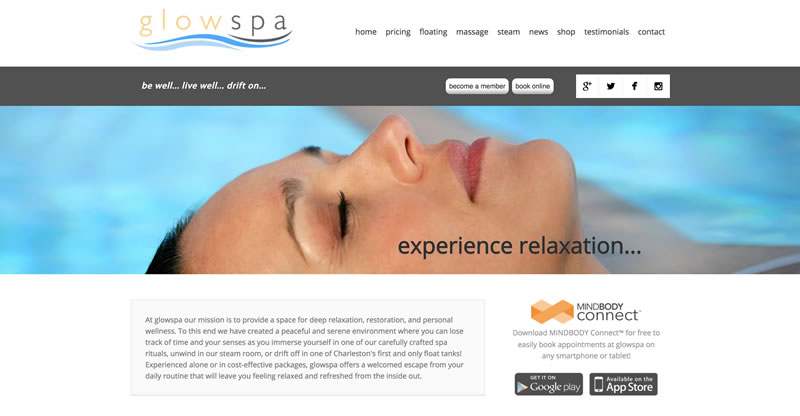 Logo Design
The new glowspa logo was designed to evoke the calm, peaceful water experience of relaxing in a salt float tank, the primary service offered by the new owner.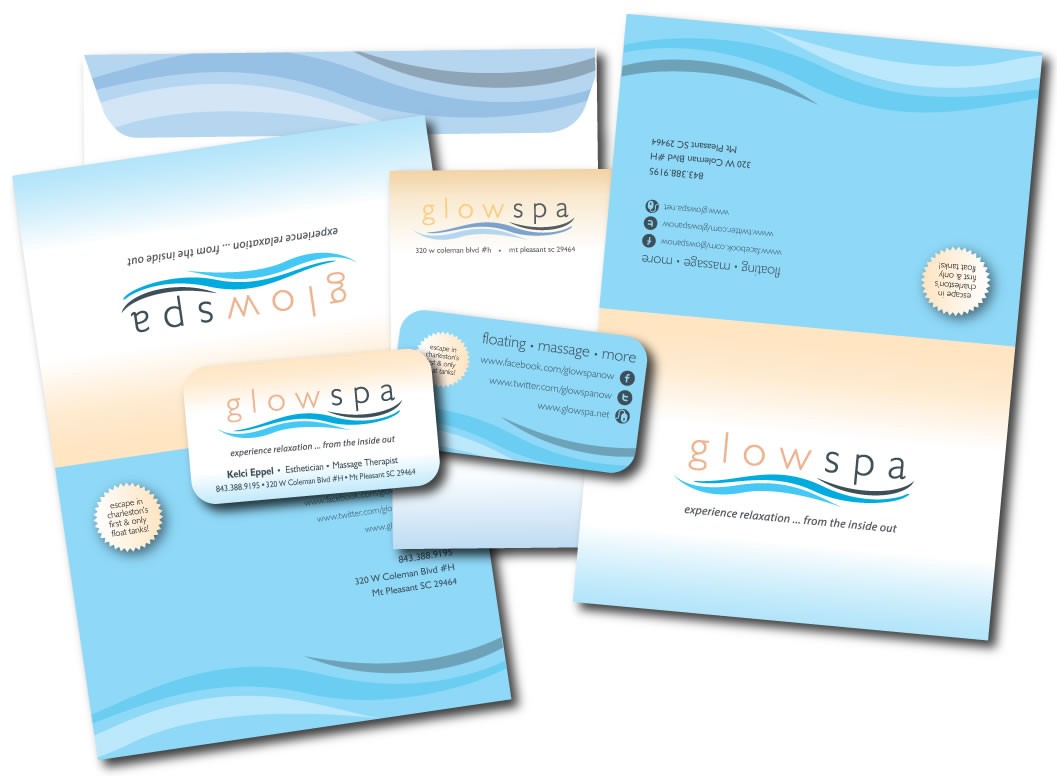 Identity + Print
Expanding upon the relaxing wave of the logo, we designed and printed a full identity set including business cards, notecards and envelopes. We also assisted the company in acquiring storefront signage.
Website Design + Development + SEO
The glowspa website was designed to further reinforce the relaxation concept established by the logo, to educate prospective customer regarding flotation tanks and floating and to make it easy for new customers to get started and existing customers to book appointments. Note: this website is now maintained by a third party and my have changed since it was originally designed by Zafari.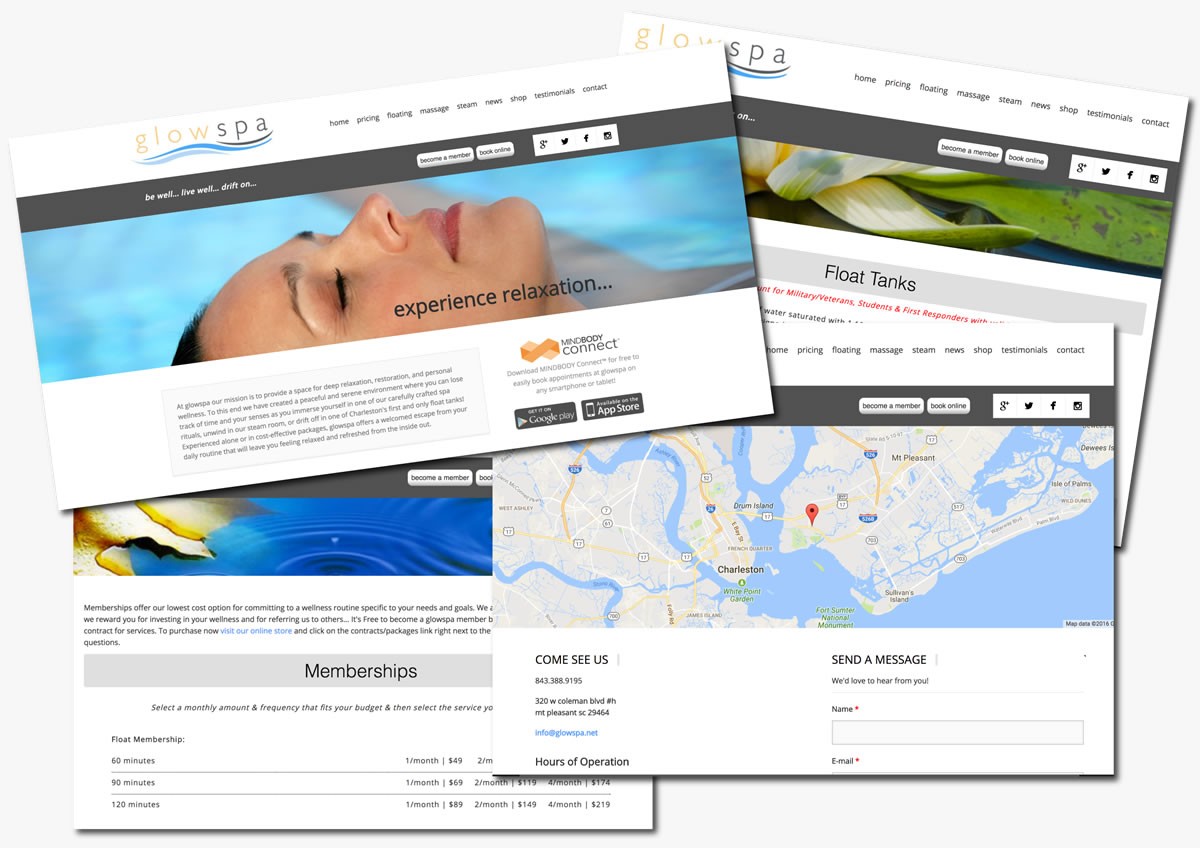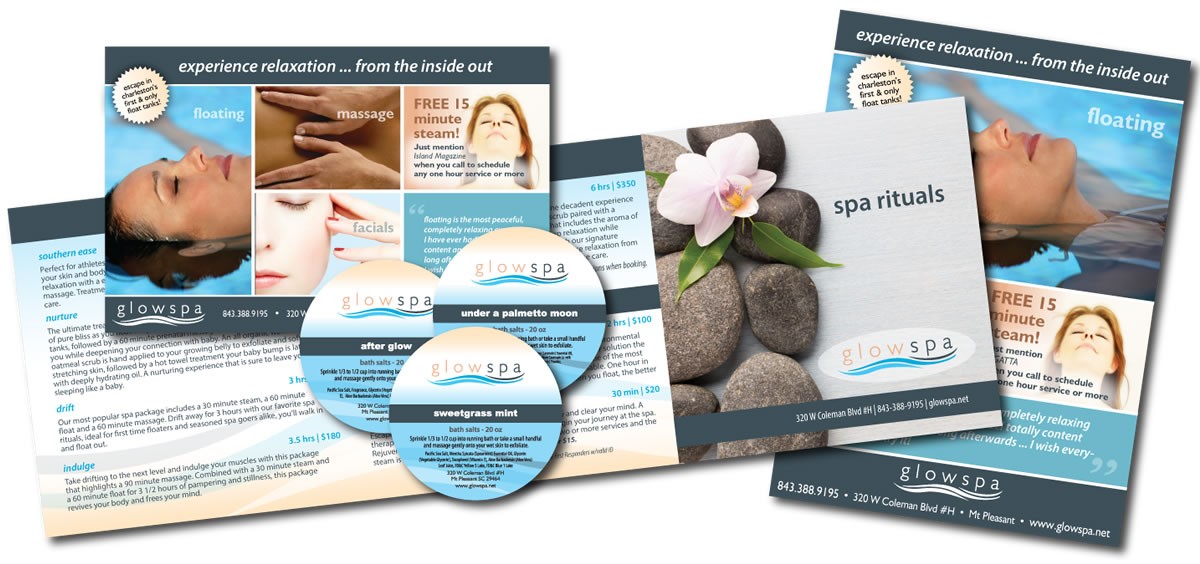 Spa Menu + Advertisements + Product Labels
We extended the glowspa brand into a uniquely formatted spa menu brochure, a variety of print advertisements and product packaging for their own line of bath salts.
Marketing Collateral
Additionally, we created a uniquely formatted tri-fold brochure outlining glowspa's service offerings and other pertinent information for prospective customers.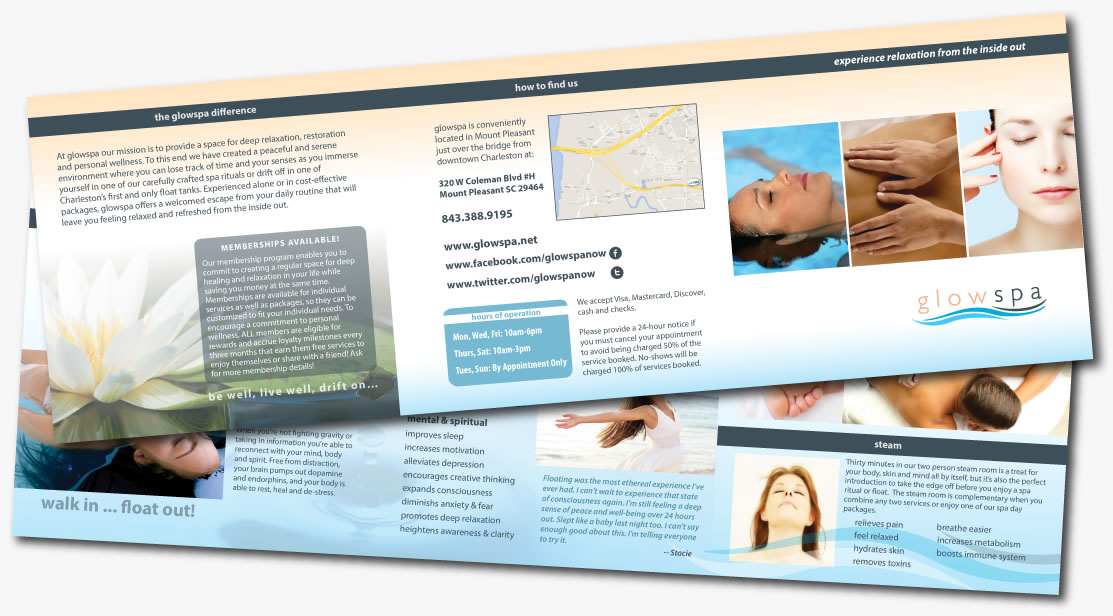 Are You Ready to Grow YOUR Business?
Zafari
520 Folly Road, Suite 25-233
Charleston, SC 29412