Leading Edge Software Solutions
Project Details
LESS, LLC
Summerville, SC
Branding, Logo Design, Web Design, Marketing Collateral, SEO, Video, Print

lessllc.com
Leading Edge Software Solutions was founded by Sandy Wilder in 2008 in Summerville, South Carolina. Leaving the corporate world behind to establish her first business, Sandy was both excited and nervous. She asked us to partner with her to establish her company marketing program and help her get the startup off the ground. Today Sandy travels the globe as a much sought-after consultant and has been a featured speaker at industry conferences for the past several years.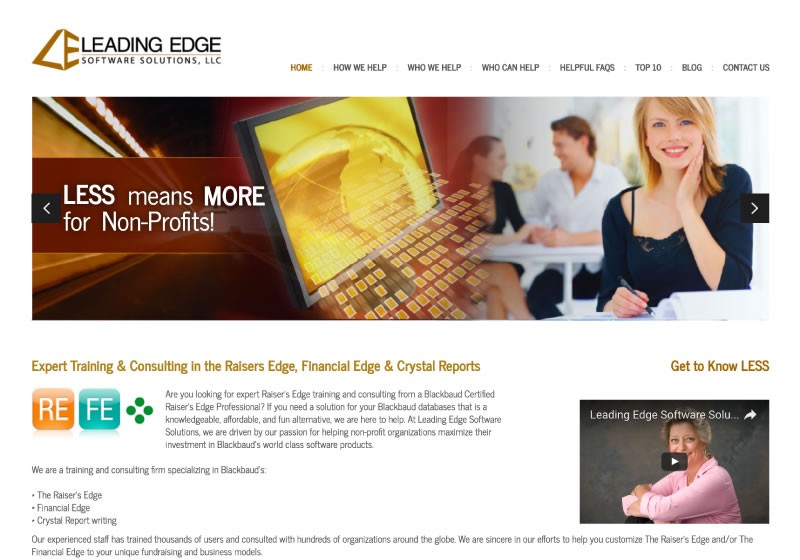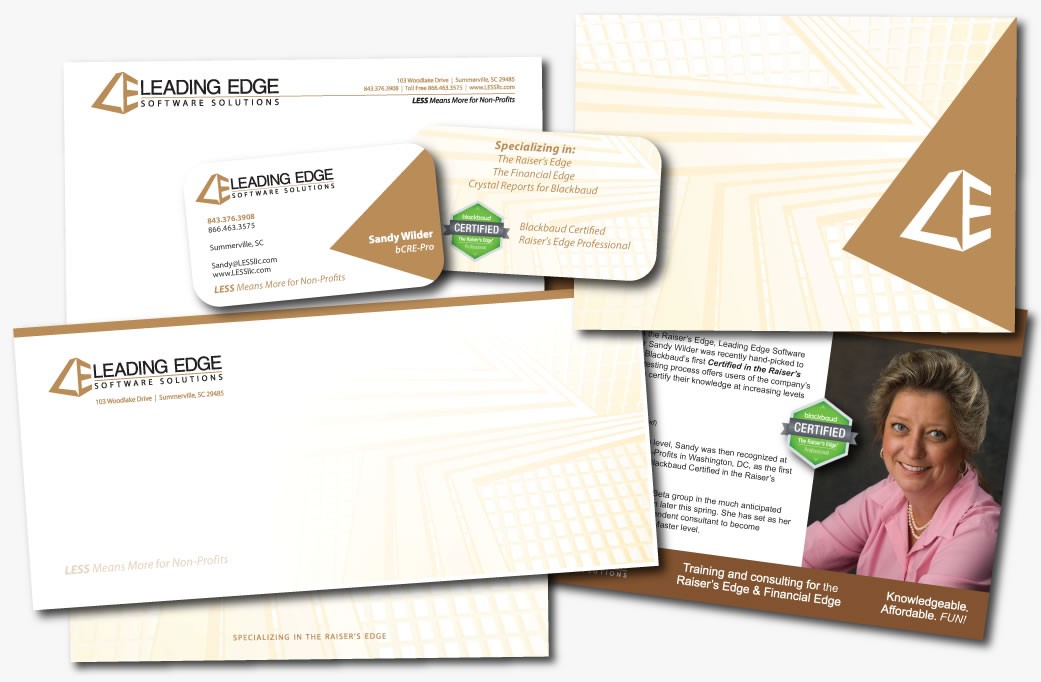 Identity Design + Print
Sandy's company identity needed to communicate high-tech, trustworthiness and professionalism, but also convey the warmth of her personality and relationships with her clients.
Website Design + Development + SEO
Expanding on the branding established in the identity materials, Sandy's website was designed to further position her as a reliable expert with highly valuable technical knowledge that she conveys in a fun and personable way. Her website includes a very active and robust blog that she updates regularly, which has attracted clients from as far away as Thailand.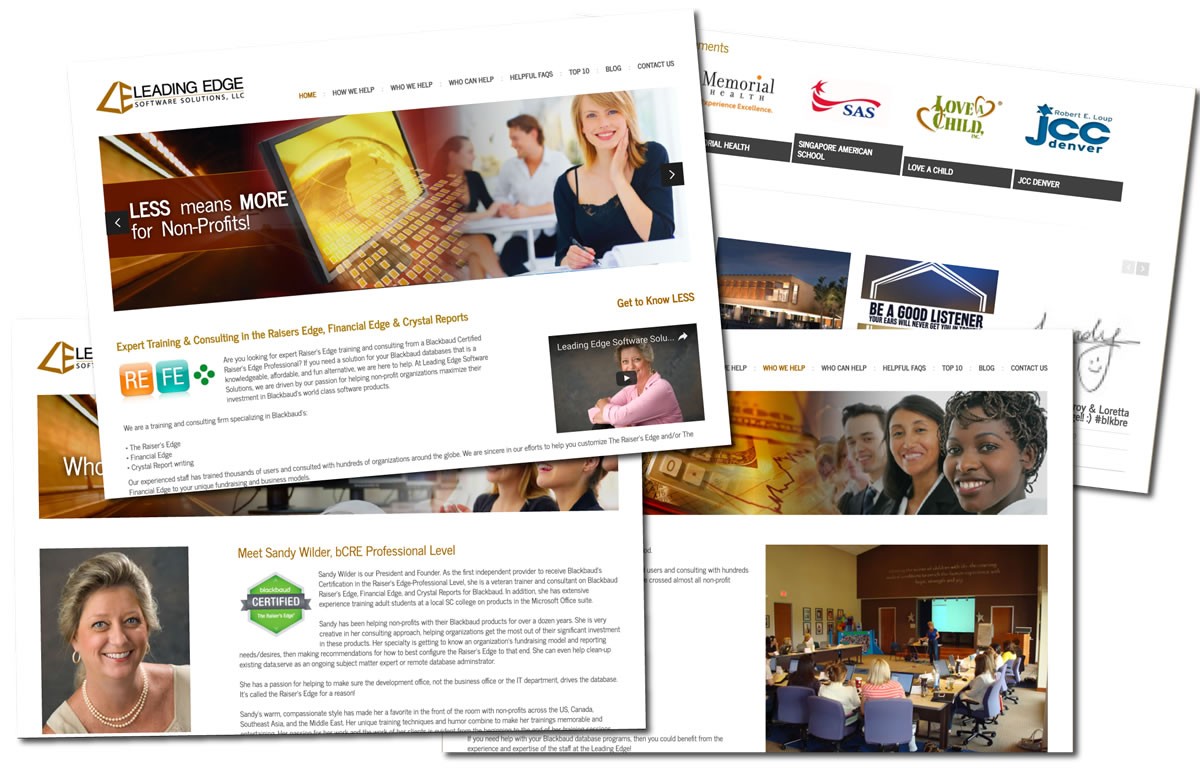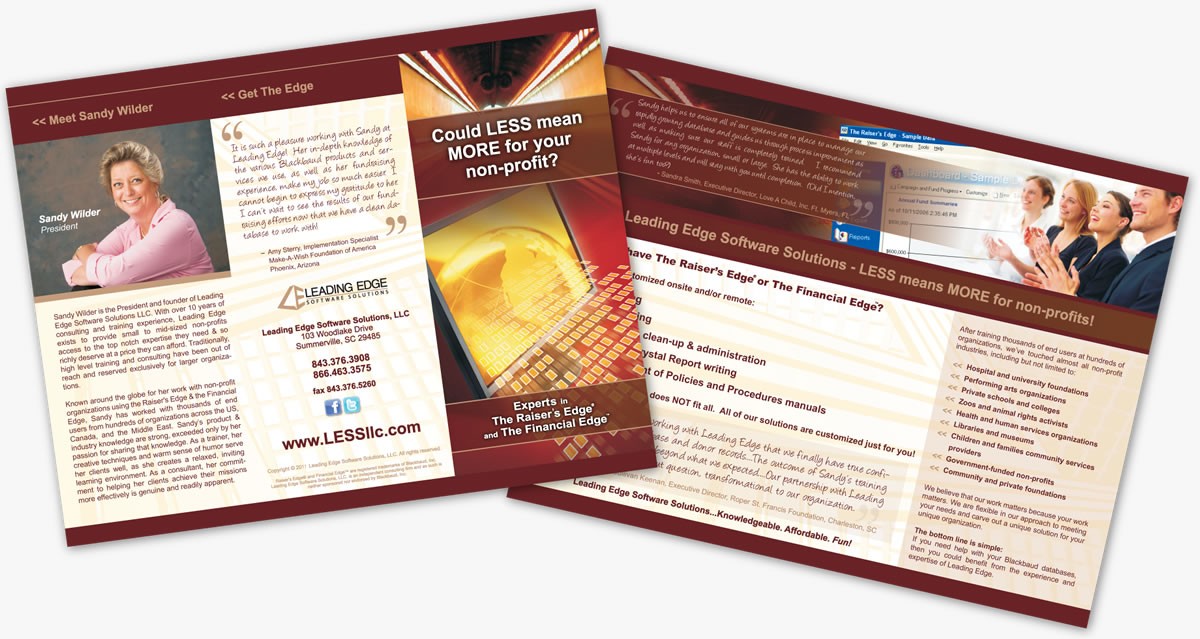 Marketing Collateral + Print
Sandy's marketing collateral has included several tri-fold print brochures and a series of postcards for direct mail campaigns.
Are You Ready to Grow YOUR Business?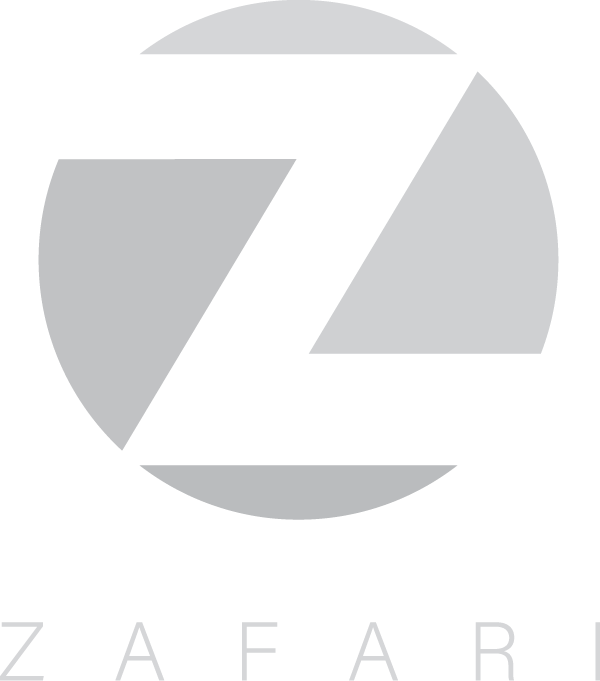 Zafari, Inc.
520 Folly Road, Suite 25-233
Charleston, SC 29412
Copyright 2023 – Zafari, Inc. All rights reserved. Sitemap