Retina Center of Charleston
The Retina Center of Charleston is the practice of Dr. Lowrey P. King, a specialist in Diseases & Surgery of the Retina and Vitreous, based in Charleston, South Carolina. Zafari began working with The Retina Center 11 years ago by establishing a logo, identity suite and website for the practice with one location. Today Dr. King enjoys 3 locations and continues to expand the depth and breadth of his practice.

Logo Design
The Retina Center logo features a mark that can serve as a standalone symbol for the practice. The symbol features a stylized 'RC' abbreviation also resembling an eye.
Identity + Marketing Collateral + Print
From the Retina Center's logo design, we expanded their identity into business cards and rolodex cards, as well as a printed tri-fold marketing brochure which features professional photography of Dr. King and his staff.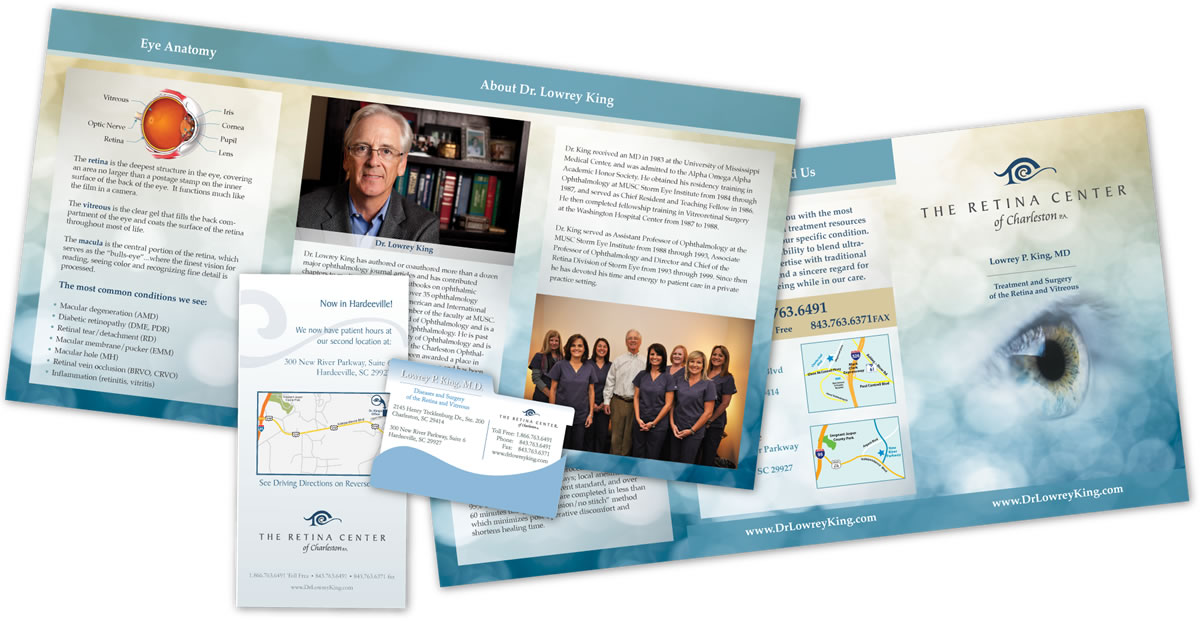 Website Design + Development + SEO
We recently launched our second version of the Retina Center's website which features several videos of Dr. King to provide an experience of his warmth and expertise to prospective and existing patients. Additionally, the website features patient testimonials, downloadable patient forms and maps to the 3 locations.
Video Production
We produced two videos for The Retina Center website including an introduction to Dr. King and his background and expertise, as well as a feature of him describing Vitreous Floaters and their treatment, an area of his practice that he desired to expand.
Are You Ready to Grow YOUR Business?