SuperTree Seedlings® are the most genetically advanced tree seedlings available and are produced and sold in the Southeastern USA, Brazil, Australia and New Zealand. We have worked with ArborGen, Inc. for nearly 10 years on creating and establishing the SuperTree Seedlings® brand and increasing their market share of worldwide seedling sales.

Logo Design
The SuperTree Seedlings® logo was designed to convey the natural, organic nature of the product and the results they produce.
Identity + Print
The SuperTree Seedlings® identity suite extends the natural, organic feel of the logo to include business cards featuring a woodgrain background, letterhead, notecards, envelopes, small notepads, site signage and many promotional products.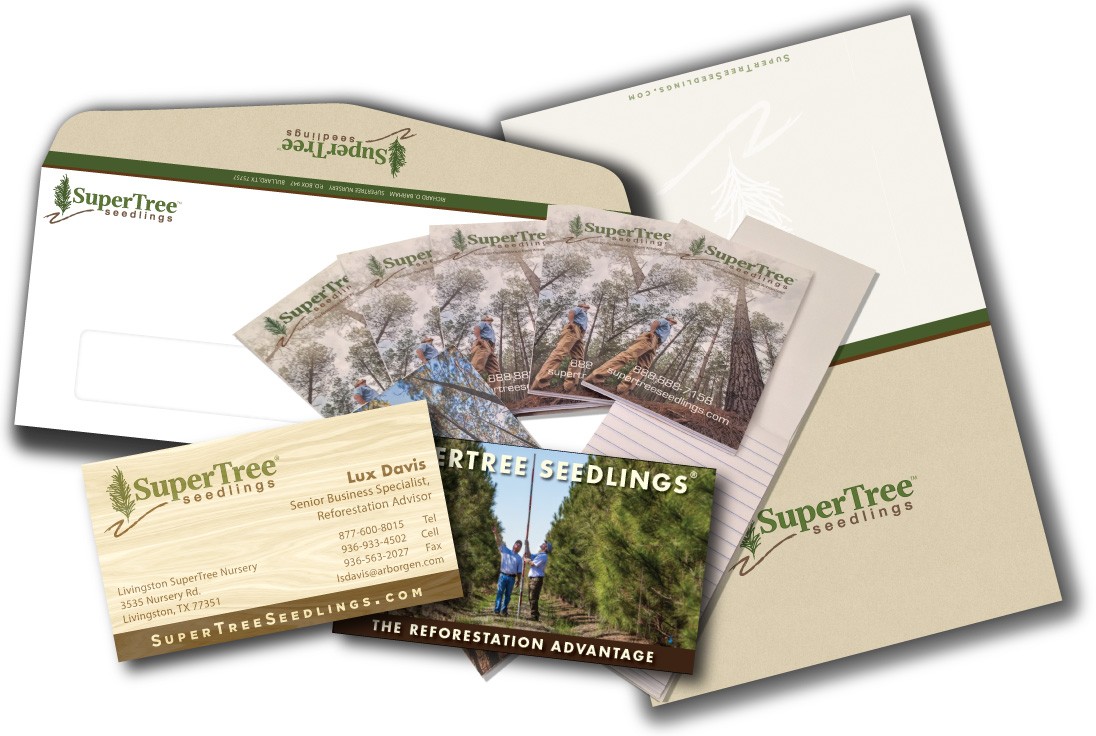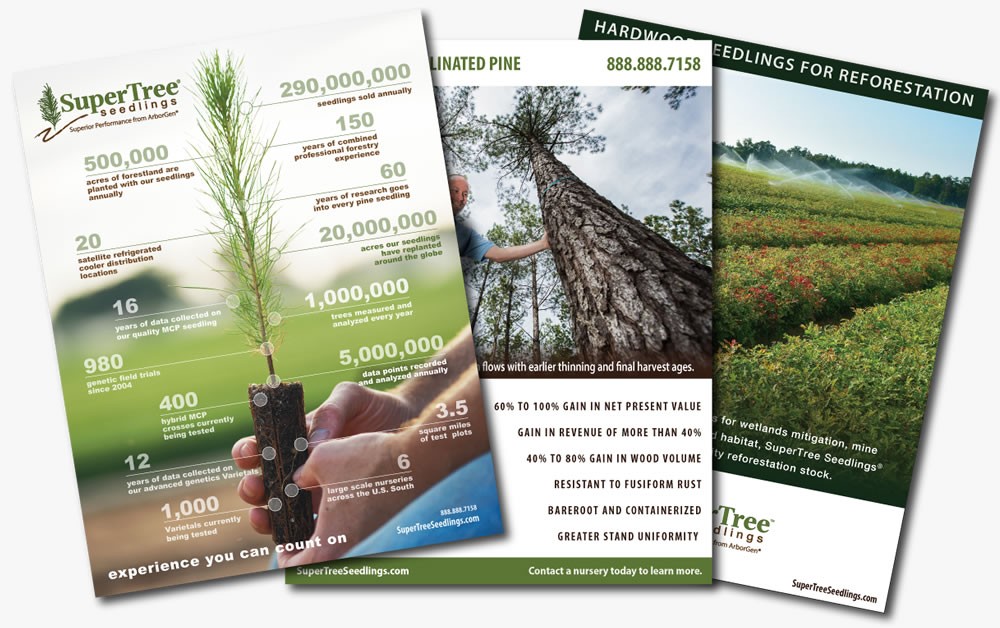 Print Advertisements
Zafari creates messaging and designs for a series of SuperTree Seedlings® print advertising campaigns that run in over 2 dozen publications in a wide variety of sizes and formats each year.
Website Design + Development + SEO
Currently on our 2nd version of the SuperTree Seedlings® website, our focus for this version was to significantly increase sales by further positioning the brand as the primary 'go to' experts on seedling return on investment. By providing engaging educational content in the form of infographics and videos, as well as provide numerous opportunities for interaction, prospective customers are drawn in to the SuperTree Seedlings® story. When the first SuperTree Seedlings® website was launched, the company's website sales inquiries jumped 3000%. We are all eagerly awaiting the analytics from the current website as we gather data the first few months after launch.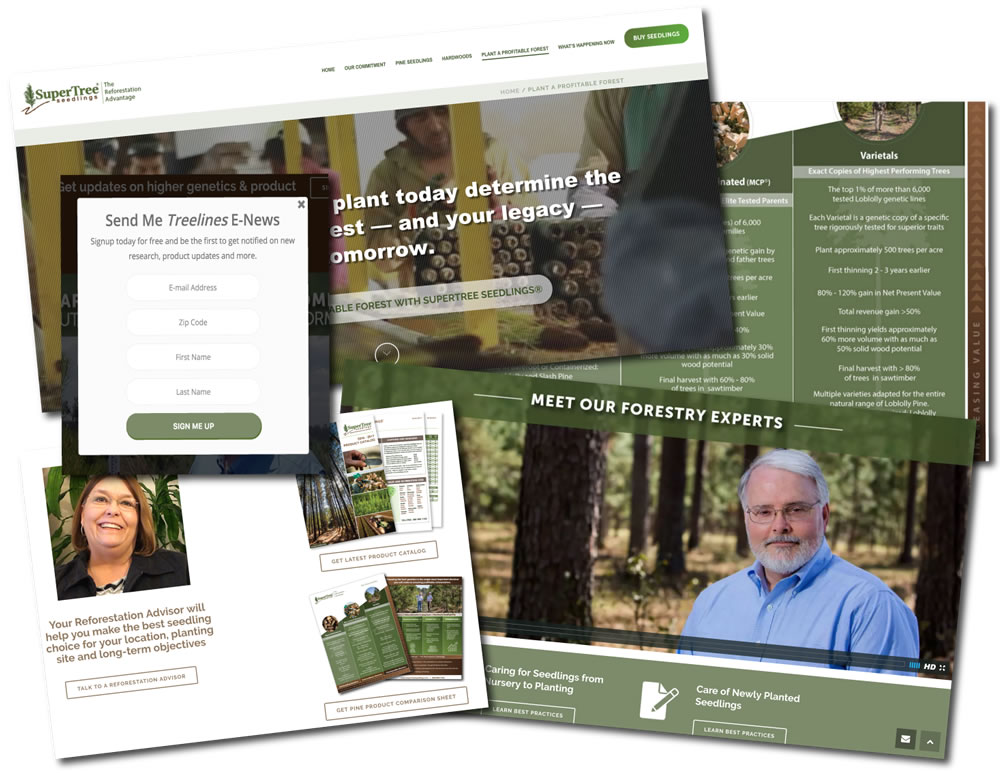 Video Production
Numerous videos have been produced for SuperTree Seedlings® for use on their website as well as display at tradeshows and conferences. They range from interviews with key staff members to production sequences showing how seedlings are developed, grown and packaged.
Are You Ready to Grow YOUR Business?
Zafari
520 Folly Road, Suite 25-233
Charleston, SC 29412