Project Details
MaK Construction, LLC
Branding, Logo Design, Web Design, Print
www.makdenver.com
MaK Construction was founded in Denver, Colorado in 2013 by our longtime Grand Palms Tanning Resort client (and friend!), Keith Rodenberger. The focus of the firm is residential remodeling and improvement, commercial upfits/tenant finish and property maintenance. We designed the logo, identity, website, vehicle decals, and marketing collateral for the firm.

Logo Design
The focus of the MaK Construction logo was differentiation from typical 'handyman' and remodeling companies. By providing a more sophisticated mark, we established the company's position in the high-end residential and commercial markets.
Identity Design + Print
Building from the elegance of the logo, the sophistication of the MaK Construction identity suite significantly sets them apart from ordinary remodeling and construction companies.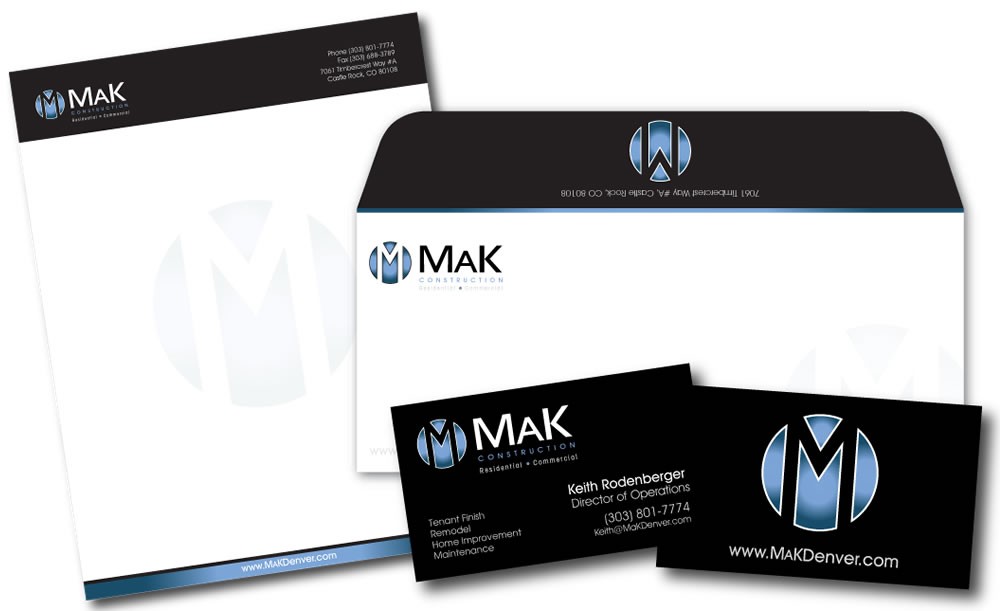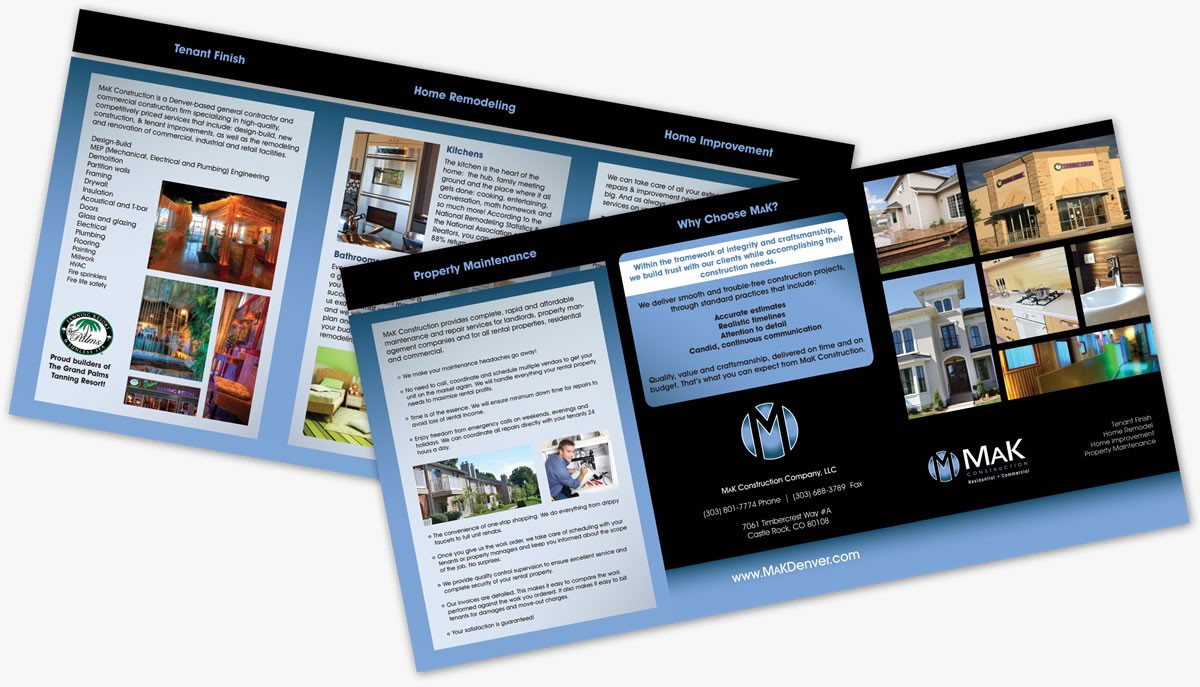 Marketing Collateral + Print
To provide a leave-behind for prospective customers, we designed and printed a tri-fold brochure to illustrate the quality of MaK Construction's projects and the range of their services.
Website Design + Development + SEO
We designed the MaK Construction website to further establish the company in the high-end residential remodeling and commercial tenant finish markets.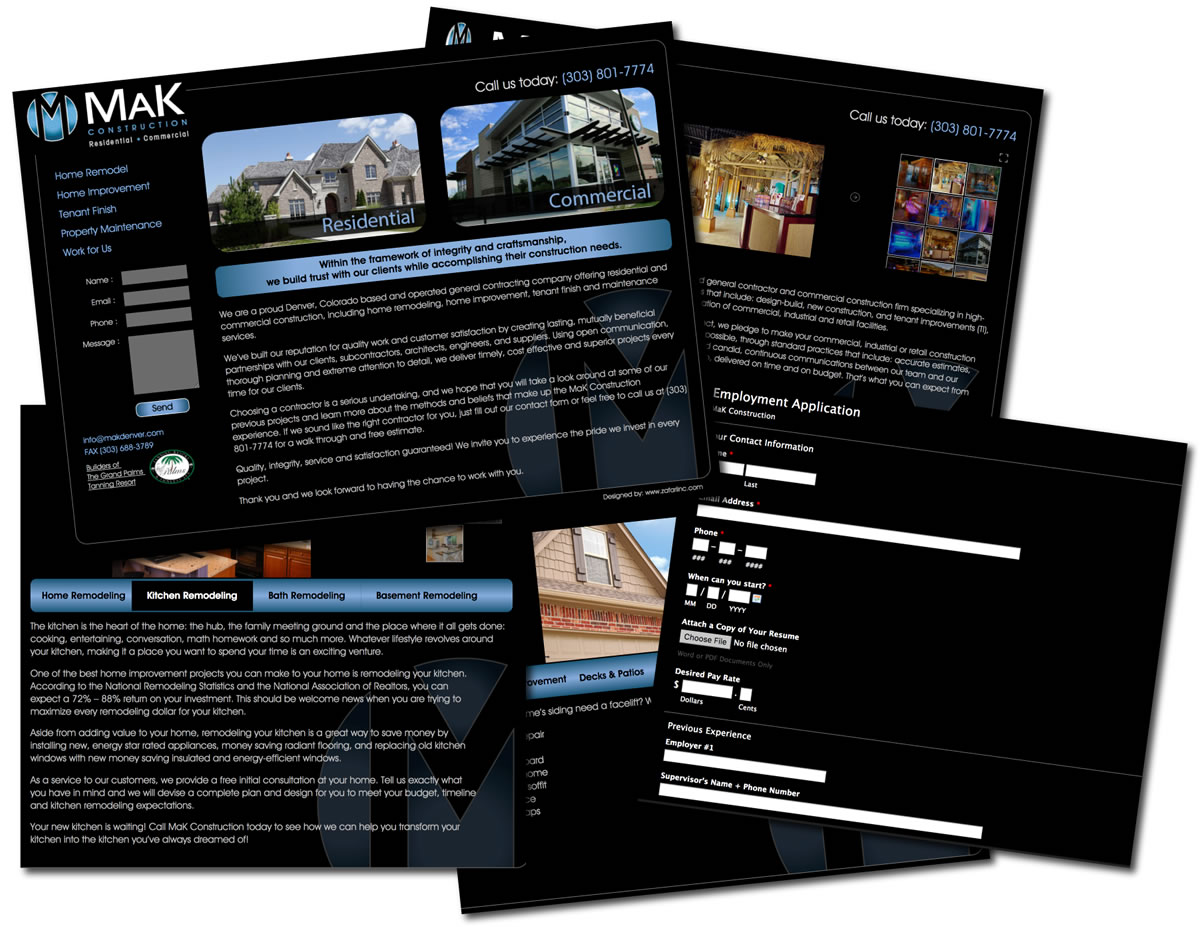 Are You Ready to Grow YOUR Business?